Clyde Steamer Espresso Blend - 6 months (prepaid)
Regular price
Sale price
$63.00
Unit price
per
Clyde Steamer Espresso Blend - 6 months (prepaid)
Regular price
Sale price
$63.00
Unit price
per

Fruit
Chocolate
Rich
Buy a 6-month subscription up front and save 10% plus free delivery! This makes a perfect gift. Our award-winning house espresso blend delivers a full-bodied coffee with bags of character. This blend is seasonally changing, but always delivers rich chocolate and nutty flavours.
Processing:
Fully washed & dried on patios
Region:
Apaneca-Ilamatepec
Varietal(s):
Bourbon, Icatu, Marsellesa
Altitude:
950 to 1,100 meters above sea level
The Apaneca-Ilamatepec region is a beautiful expanse of volcanoes, swathes of forests, protected wilderness, and coffee farms. The soils are rich with volcanic material and the numerous ecosystems house a diverse array of flora and fauna – a truly ideal place to grow coffee. This pristine region is home to Finca Palin, the third-generation coffee farm owned and managed by Carolina Padilla, outside of the town of Tacuba. The coffee trees are surrounded by citrus trees such as limes and oranges, and teak trees for wood, helping promote higher quality coffee production whilst also diversifying income. Half of the farm is a tropical dry forest, housing biodiverse ecosystems. The farm is working on more sustainable agricultural methods such as cultivating red worms to create humic acid, contributing to the production of a more natural fertilizer for the coffee. During the harvest, the cherries are carefully hand-picked and delivered to the mill, 30km away, where they are pulped to remove the exterior fruit and fermented for 10-12 hours. The coffee is then washed in canals of water to remove any remaining mucilage and foreign material. The freshly cleaned beans are then evenly dispersed on clay patios to dry until the ideal moisture content is reached. Once complete, the coffee is moved to the dry mill to be hulled and prepared for export.
Brazil Fazenda Douradinha Arara
Owner:
Adenísio and Sirlei de Araújo
Altitude:
1,100 metres above sea level
Town:
Juruaia - Mata do Sino
The rolling hills of Sul de Minas provide the perfect climate and landscape for growing coffee. It is here where the municipality of Juruaia is situated and is the home of Fazenda Douradinha. The farm's owner, Adenísio de Araújo, spent his youth in Goiás, before moving to Sul de Minas with his family. It was here that he fell in love with coffee, working on excellent farms with his brother, for nearly 35 years. After many years of hard work and dedication, he decided to purchase his own coffee farm to apply what he learned during his time in the fields. Thus, Fazenda Douradinha was born. He began to slowly buy up land to expand his farm, in the rich area of Mata do Sino. His wife, Sirlei, is also seasoned in the coffee industry, growing up on coffee farms owned by her family. She controls the post-processing facilities and finances for Fazenda Douradinha. Their son, Vitor Hugo, even took a step further and studied agronomy at university to understand coffee production more deeply. He is currently actively involved in the family's farm and maintains the health of expansive stretches of coffee trees. Fazenda Douradinha grows an array of varietals including Arara, Rubi, Red and Yellow Catuaí. This specific lot is Arara, a resilient and high - yielding varietal, with excellent quality. During the harvest, the trees are harvested and carefully organized by varietal and plot. For this lot, the coffee is processed utilising the natural method. First, the cherries are delivered to the farm's mill where they are sorted by density. The sorted cherries are then dispersed on concrete patios to dry in the open sun and finished in mechanical dryers to reach the ideal moisture content. The family is truly dedicated to quality, and their hard work and diligence is evident when tasting this excellent coffee.
Nicaragua Finca San Antonio
Processing:
Anaerobic Natural
Owner:
Maria Felícitas Mairena de Günkel
Altitude:
1,100 metres above sea level
Town:
El Arenal Nature Reserve, Isabelia Mountain Range
High in the Matagalpa region amidst the misty Isabelia mountain range sits Finca San Antonio. The Günkel Mairena family has been growing coffee for 46 years on Finca San Antonio with Maria Felícitas Mairena de Günkel currently running and managing the 79 hectares of coffee-producing land today. The farm executes excellent environmental standards, with most of the coffee being grown under shade within agroforestry systems. 45% of the farm is protected as El Arenal Nature Reserve, housing one of the few intact portions of the cloud forest in Nicaragua. In 2001, the farm was even declared a private wildlife Reserver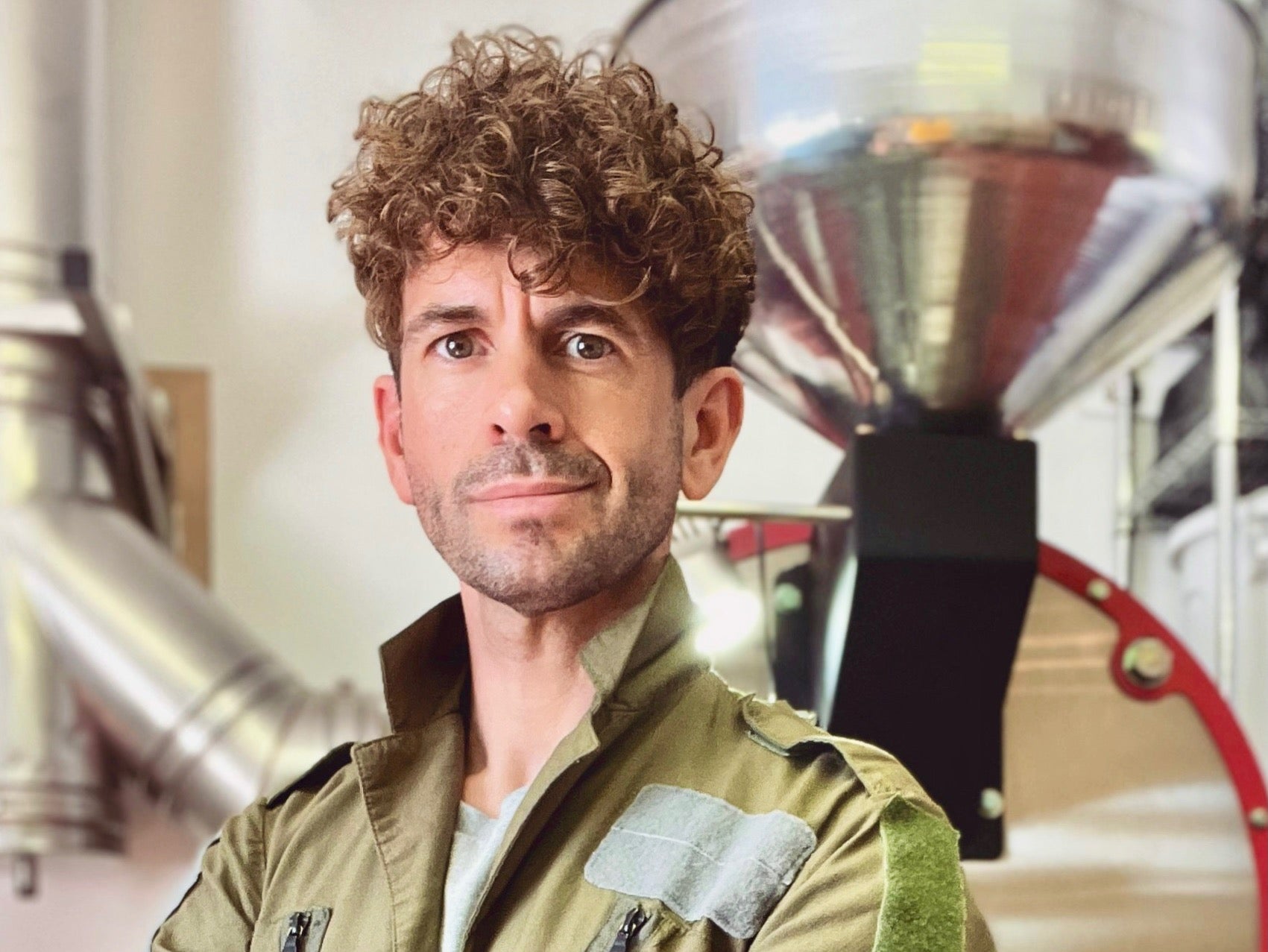 Roaster's Notes Clyde Steamer